kadija de paula
(*1980 Curitiba) combines food, text and performance to create situations and happenings that question the value of labor, resources and social practices.

ACADEMIC BACKGROUND

2009-2011 International Master of Business Administration (I.M.B.A.), Specialization in Arts Administration, Schulich School of Business, York University, Toronto – Canada
2003-2005 Bachelor of Fine Arts (B.F.A.), Photography Major, OCAD University, Toronto – Canada
2000 Social Science, Universidade Federal do Paraná, Curitiba - Brazil
1998-2000 Printmaking, Escola de Musica e Belas Artes do Paraná, Curitiba - Brazil


AWARDS, GRANTS AND COLLECTIONS

2019 Canada Council for the Arts, Residency Grant - Canada
2018 Canada Council for the Arts, Residency Grant - Canada
2018 Lauréate du programme de résidences de L'Institut Français à la Cité internationale des Arts, Paris - France
2015 Canada Council for the Arts, Inter-Arts Office: Travel Grants to Artists - Canada
2015 Travel award from L'Institut Français du Brésil, Consulat Général de France à Rio de Janeiro - Brazil
2013 Prince Claus Fund, Ticket Grant - Netherlands
2013 Collection of Casa Daros Latin America, Rio de Janeiro - Brazil
2011 Beca de gestión y mediación de las residencias_en_red [iberoamérica], Agencia Española de Colaboración Internacional y Desarrollo, Spain
2005 Dorothy Hoover Award for written research and visual work, OCAD University, Toronto - Canada


RESIDENCIES

2019 MALT AIR, Ebeltoft - Denmark
2019 KulturKontaktAustria, Vienna - Austria
2018-2019 Cité internationale des Arts, Paris - France
2018 U-jazdowski Castle Centre for Contemporary Art, Warsaw - Poland
2018 AZB Gastatelier, Zurich - Switzerland
2018 Lanchonete.org, São Paulo - Brazil
2017 Casa do Povo, São Paulo - Brazil
2017 Q21 MuseumsQuartier, Vienna - Austria
2016 Intervalo Escola, Casa Tomada, São Paulo - Brazil
2016 Escola Capacete, Rio de Janeiro - Brazil
2016 Nuvem Hack Roça, Vila da Fumaça - Brazil
2015 n-1, Santiago de Chile - Chile
2015 Programa Epífita, Capacete, Rio de Janeiro - Brazil
2015 Performing Arts Forum (PAF), St.Erme-Outre-et-Ramecourt - France
2014 The þit, Oer-Erckenschwick - Germany
2014 Vocabulários Políticos para Processo Estéticos, Capacete, Rio de Janeiro - Brazil
2014 EXA Espaço Experimental de Arte, Belo Horizonte - Brazil
2013 COMO Clube, São Paulo - Brazil
2013 Terra UNA, Liberdade - Brazil
2013 Universidade de Verão, Capacete, Rio de Janeiro - Brazil
2013 Nuvem Hack Roça, Visconde de Mauá - Brazil
2012 CRAC, Valparaíso - Chile
2012 Centro Rural de Arte, Buenos Aires - Argentina
2012 Proyecto 'ace, Buenos Aires - Argentina
2012 Laagencia Bogotá - Colombia
2012 Lugar a Dudas, Cali - Colombia
2012 Residencia en la Tierra, Armenia - Colombia
2011 Taller 7, Medellin - Colombia
2011 Casa Tres Patios, Medellin - Colombia


HAPPENINGS AND PERFORMANCES

2020 Ebeltoft. It's Gonna be Awesome!, Kulturloft, Maltfabrikken, Ebeltoft - Denmark
2019 Cardboard Kofta, Maltfabrikken, Ebeltoft - Denmark
2019 BAR, Cité Internacional de Arts, Paris - France
2019 Hot Bodies Choir, Orphée à Fond, Plateaux Sauvages, Paris - France
2019 bar, Action Privée au Faveur du Monde Culturel, Cité Internationale des Arts, Paris - France
2018 RIEN NE SE PERD RIEN NE SE CRÉE at Food Culture Days, Vevey and La Tour-de-Peilz - Switzerland
2018 THE TRAGEDY OF THE LEAF BLOWER in Hospitality as a strategy of building communities at Centre for Contemporary Art U–jazdowski Castle, Warsaw - Poland
2018 KOMBIROSKA, AZB Sculpturenplatz, Schlieren - Switzerland
2018 It's BBQ Season and it Tastes Like Cardboard, Kantine Hermetschloo, Zurich - Switzerland
2018 Pupusas na Paim, Bar do Tarcisio, São Paul - Brazil
2018 Collective Goo, Livia Alexander's Kitchen, NYC - USA
2017 Collective Goo, Conversalón, Toronto - Canada
2017 PF [PRATO FEITO | PRETTY FAIR | PROPER FUEL] - Sesc Bom Retiro, São Paulo - Brazil
2017 Encontro de Marmitas, Casa do Povo, São Paulo - Brazil
2017 Bolo de Retalhos, Casa do Povo, São Paulo - Brazil
2017 PF [PRATO FEITO | PRETTY FAIR | PROPER FUEL], Casa do Povo, São Paulo - Brazil
2017 Art Sucks, Casa Bárbara, São Paulo - Brazil
2017 How To Live With Even Less, Performative Workshop, Q21 frei_raum MuseumsQuartier, Vienna - Austria
2017 Comida é Lixo Time is Money, Casa Bárbara, São Paulo - Brazil
2017 Victory is in the Kitchen, Casa do Povo, São Paulo - Brazil
2017 One Size Fits All, Carnaval, Rio de Janeiro - Brazil
2017 Tonhão, Abre Alas, Galeria A Gentil Carioca, Rio de Janeiro - Brazil
2017 Conversa Coletiva, Intervalo Escola, São Paulo - Brazil
2016 Fermentation, Titobiergarten, São Paulo - Brazil
2016 Vegan Engastration, Capacete, Rio de Janeiro - Brazil
2016 Confraria do Mungunzá, Saracura, Rio de Janeiro - Brazil
2016 Comida Impressa, 11ª Tijuana Printed Art Fair, Casa do Povo, São Paulo - Brazil
2016 Tamales que vem para Bem, Vila Itororó Canteiro Aberto, São Paulo - Brazil
2016 Transburger, Sandwich Generation, CAPACETE Entretenimentos, Rio de Janeiro - Brazil
2016 Transburger, Xanadona, Galeria A Gentil Carioca, Rio de Janeiro - Brazil
2016 El Pan de Muerto que la Mano Amassou, SESC Consolação, São Paulo - Brazil
2016 Transburger, Paquetá Experiementa, Rio de Janeiro - Brazil
2016 PF [PRATO FEITO | PRETTY FAIR | PROPER FUEL], Capacete, Rio de Janeiro - Brazil
2015 SOFT POWER or the undelayable will to do good, Biblioteca Pelotense, Pelotas - Brazil
2015 Nós Dissemos Sim, EAV Parque Lage, Rio de Janeiro – Brazil
2014 Paura, La Specola, Firenze - Italy
2014 Kochoperation, Chaostreff, Dortmund – Germany
2013 Mané Pelado at Capacete, Rio de Janeiro - Brazil
2013 SPET transclubecomoagente at COMO Clube, São Paulo – Brazil


SOLO SHOWS

2019 NEU Drogerie, Kulturdrogerie, Vienna - Austria
2019 AÇÃO PRIVADA EM FAVOR DO MUNDO CULTURAL, Galerie Houg, Paris - France
2016 HUMEDO BAR, Rua Barão do Bananal 1524, São Paulo - Brazil
2012 Arranquismo, Local Project Terminal 1, Santiago de Chile - Chile
2012 Regalos de la Noche: para los que se quedaron en casa, Laagencia, Bogotá - Colombia
2008 White Series, James Projetos Contemporâneos, Curitiba - Brazil
2005 White Series, Harbourfront Centre's Photo Passage, Toronto - Canada
2005 Inprint" LE.Gallery Vitrine, Toronto - Canada
2003 Girls in Loose Panties Gallery 44 Members' Gallery, Toronto - Canada
2000 Machine, James Projetos Contemporâneos, Curitiba – Brazil


GROUP SHOWS

2020 Zero Waste, The Museum der bildenden Künste, Leipzig - Germany
2019 RECIPE ABOUT ART, Bamboo Curtain Studios, Taipei - Taiwan
2018 BAR, Open Studio Collectif Institut Français, Cité Internationale des Arts, Paris - France
2018 20ª Tijuana Printed Art Fair, Casa do Povo, São Paulo - Brazil
2017 Attention! Promised Place – Contesting Common Grounds, FLUCA Austrian cultural pavilion, Plovdiv - Bulgaria
2017 Casos Bárbaros II, Casa Bárbara, São Paulo - Brazil
2017 WELT KOMPAKT? frei_raum Q21 MuseumsQuartier, Vienna - Austria
2017 Du oder ich? Collective Soul. Ethik des Miteinanders. Wachauarena, Melk - Austria
2017 Casos Bárbaros I, Casa Bárbara, São Paulo - Brazil
2017 ENCOURAGEMENT, Saracura, Rio de Janeiro - Brazil
2016 Lambes na Laje, Red Bull Station, São Paulo - Brazil
2016 Open Call Club, Galeria Cavalo, Rio de Janeiro - Brazil
2016 Arte e Ação, Solar dos Abacaxis, Rio de Janeiro - Brazil
2015 Feijoada e Feminismo, Capacete, Rio de Janeiro - Brazil
2015 Encruzilhada, EAV Parque Lage, Rio de Janeiro - Brazil
2014 Sessão Corredor #obaoba, Ateliê 397, São Paulo - Brazil
2008 De Curitiba para o Mundo, Sesc da Esquina, Curitiba - Brazil
2007 The Americas, The Hart House, University of Toronto, Toronto - Canada
2005 Merge, Lennox Contemporary, Toronto - Canada
2005 Merge, Gallery ONE, Toronto - Canada
2004 L'Ecole Nationale Supérieure de la Photographie, Arles - France


CURATORIAL PROJECTS

2017 LA COMEDORA, 16ª Tijuana Printed Art Fair, Casa do Povo, São Paulo - Brazil
2014 RESIDIR 774, EXA Espaço Experimental de Arte, Belo Horizonte - Brazil
2006 TERRA BRASILIS, XPACE Cultural Centre, Toronto – Canada
2005 NEGATIVES MADE POSITIVE, XPACE Cultural Centre, Toronto – Canada


PUBLICATIONS

2020 Author of "Precarity and Privilege: Artist Residencies in Latin America" published by CLABO, the online magazine of the Taiwan Contemporary Culture Lab, Taipei - Taiwan
2019 Author of "The tragedy of the leaf blower: an annotated speech on the trap of hospitality" published by Obieg, Warsaw - Poland
2018 Contributor of "A Criatura" published by A Zica editora, Belo Horizonte - Brazil
2018 Co-author of "WTF NYC" independently published by Chico Togni and Kadija de Paula in NYC - USA
2018 Co-Author of "OPEN CALL ME BACK" published by Interartive.org, Barcelona - Spain
2017 Author of "O dia que durou mil anos" for Laboratório para Estruturas Flexíveis published by Casa do Povo with the support of Rumos Itaú Cultural, São Paulo - Brazil
2017 Author of "10 Receitas para um Banquete Transgressivo" for Queer City Reader, published by Edições Aurora and Musagetes Foundation, São Paulo/Guelph - Brazil/Canada
2016 Co-author of "A Lenda de Thyth, o Gigante", ou "O Que Jaz Sob The ÞIT" in TCNXMNSM - Tecnoxamanismo, published by Invisíveis Produções, Rio de Janeiro - Brazil
2015 Co-author of "SOFT POWER or the undelayable will to do good" for Future Perfect published by Institut für Auslandsbeziehungen - Germany
2015 Contributor in "Mude o Mundo com sua Mensage" organized by Caco de Paula and published by Virada Sustentável, São Paulo - Brazil
2014 Editor and contributor of "Agência Transitiva Ano 1", published by Agência Transitiva in collaboration with Oi Kabum, Belo Horizonte - Brazil
2014 Co-translator from portuguese to english of "The Anarchist Doctrine Accessible to all" by José Oiticíca published by WORD+MOIST Press, Livorno - Italy
2014 Contributor in "recibo 70" published by edições traplev orçamentos, Recife - Brazil
2014 Author of "Resposta" for Vocabulários Políticos para Processo Estéticos, organized by Cristina Ribas and published by Funarte Rio de Janeiro - Brazil
2013 Contributor and co-organizer of "Almanaque Habitat" published by Terra UNA with the support of the Brazilian Ministry of Culture and PETROBRAS, Rio de Janeiro - Brazil
2012 Author of "Un Año de Residencias" for Intersecciones Residencias Artísticas del Programa Distrital de Estímulos, published by IDARTES, Bogotá - Colombia
2012 Contributor of "Intra Continental Collaboration" and "Regional Networking" in "New Horizons for Creative Platforms, Constellation of Cultures" Res Artist, Tokyo - Japan
2012 Author of "Cómo Você Feeling?" published by Brooklyn Public Art Library, New York - USA
2006 Reproduction in "Carte Blanche: Photography.1" published by Magenta Foundation, Toronto - Canada


WORKSHOPS AND GROUP FACILITATION

2019 Collective Goo, Huset for Kunst og Design of The Danish Talent Academy, Holstebro - Denmark
2019 Café da Manhã Formoso, Bamboo Curtain Studios, Taipei - Taiwan
2019 Cooking Together, Spring Meeting, Performing Arts Forum, Saint Erme-Outre-et Ramecourt - France
2019 The Language of Power: International English for Fearless Artists, Cité Internationale des Arts - France
2018 Cooking Together, Winter Update Meeting, Performing Arts Forum, Saint Erme-Outre-et Ramecourt - France
2017 Tenha o prazer de cozinhar para você, Basemóvel, Contracondutas, 11ª Bienal de Arquitetura de São Paulo - Brazil
2016 Cooking Opposition as part of Performing Opposition by Les Laboratoires d'Auberviliers à Rio de Janeiro - Brazil
2016 Memória de uma só água, Kitchen lab at the 32a Bienal de São Paulo - Brazil
2014 Táticas de Intervenção Urbana, Oficina Ocupeacidade, Casa do Povo, São Paulo - Brazil
2014 Photo-based Urban Intervention Workshop, Gallery 44 and Artist to Artists Foundation, Toronto
2014 Step by Step to Artist Residencies Workshop, Gallery 44, Toronto - Canada
2014 Step by Step to Artist Residencies Workshop, LGBT Artist Residency, Gibraltar Point , Toronto - Canada
2014 Táticas de Intervenção Urbana, EXA Espaço Experimental de Arte, Belo Horizonte - Brazil
2013 Regalos de la Noche, Casa Daros Latin America, Rio de Janeiro - Brazil
2013 Step by Step to Artist Residencies Workshop, SAW Gallery, Ottawa - Canada
2013 Step by Step to Artist Residencies Workshop, Gallery 44, Toronto - Canada


LECTURES AND PRESENTATIONS

2019 Precarity and Resistance: AIR in Latin America, Taipei Artist Village, Taipei - Taiwan
2019 Artist Talk, Bamboo Curtain Studios, Taipei - Taiwan
2019 The Tragedy of the Leaf Blower, Salon Feministe chez Theodora Domenech, Paris - France
2018 The Tragedy of the Leaf Blower, Centre for Contemporary Art Ujazdowski, Warsaw - Poland
2018 67 Ludlow Street Gallery, NYC - USA
2018 Art and Design Forum, Montclair State University, New Jersey - USA
2017 Cozinhar como um ato de resistência, Experimenta - arte, saúde e cultura - Sesc Bom Retiro, São Paulo - Brazil
2017 Auto-Cozinha, Mini-Conference Food&City, Lanchonete.org, São Paulo - Brazil
2017 Call for Placenta, Encouragement special program, Saracura, Rio de Janeiro - Brazil
2017 Política Nacional das Artes no Brasil, Encuentro Modelos de Residência, Vila Alegre - Chile
2016 Situação de Leitura, Lastro em Campo, SESC Consolação, São Paulo - Brazil
2015 Coletividades Autónomas e Individualidades em Rede, Universidad Mayor, Santiago de Chile
2015 Colaboración Internacional, 2o Encuentro de Iniciativas Independientes de Chile, Museo de Arte Contemporánea (MAC) Quinta Normal, Santiago - Chile
2015 residencias_en_red [iberoamerica], AIR ARRAY, Matadero, Madrid - Spain
2013 Práticas contemporâneas na América Latina, X Jornada de Ciências Sociais da UFMG - Brazil
2013 Latin American Art and Sustainability Lab, Kick Off Launch of the Green Arts Lab Alliance at The Jan Van Eyck Academie, Maastricht - Netherlands
2014 Trans(L)a(C)tions, Villa Romana, Firenze - Italy
2012 Intra Continental Collaboration, ResArtis General Meeting, United Nations University, Tokyo - Japan
2012 Regional Networking, ResArtis General Meeting, United Nations University, Tokyo - Japan
2012 Residências en Latinoamerica, Centro Cultural de España, Santiago de Chile - Chile
2012 Del objeto a la experiencia, ArteBA, Buenos Aires - Argentina
2012 No es Gestión es Arte, Lugar a Dudas, Cali - Colombia
2011 residencias_en_red [iberoamérica], Museum de Arte Moderno de Medellín - Colombia
2011 Entrevistas provocada con Ruba Katrib, La Otra Arte Contemporáneo, Bogotá - Colombia
2008 Co-produção Audiovisual Brasil-Canadá, National Film Board of Canada, Toronto - Canada


CULTURAL MANAGEMENT

2015-2016 Visual Arts Consultant, National Politics of the Arts, Funarte and UNESCO – Brazil
2013-2014 Production Manager, Terra UNA Artist Residency, Liberdade - Brazil
2013 Consultant, Lastro Arte, Rio de Janeiro - Brazil
2011-2012 Manager and Facilitator in Residency residencias_en_red [iberoamerica], Latin America
2011 Marketing Assistant at Walker International Communications Group, New York City – USA
2010 International Relations Associate, São Paulo Cultural Center, São Paulo - Brazil
2006-2009 Visual Arts Program Assistant, Ontario Arts Council, Toronto – Canada
2005-2006 Administrative Director, XPACE Cultural Centre, Toronto – Canada
2003-2006 Board Member, Gallery 44 Centre for Contemporary Photography, Toronto - Canada
< kadijadepaula@gmail.com >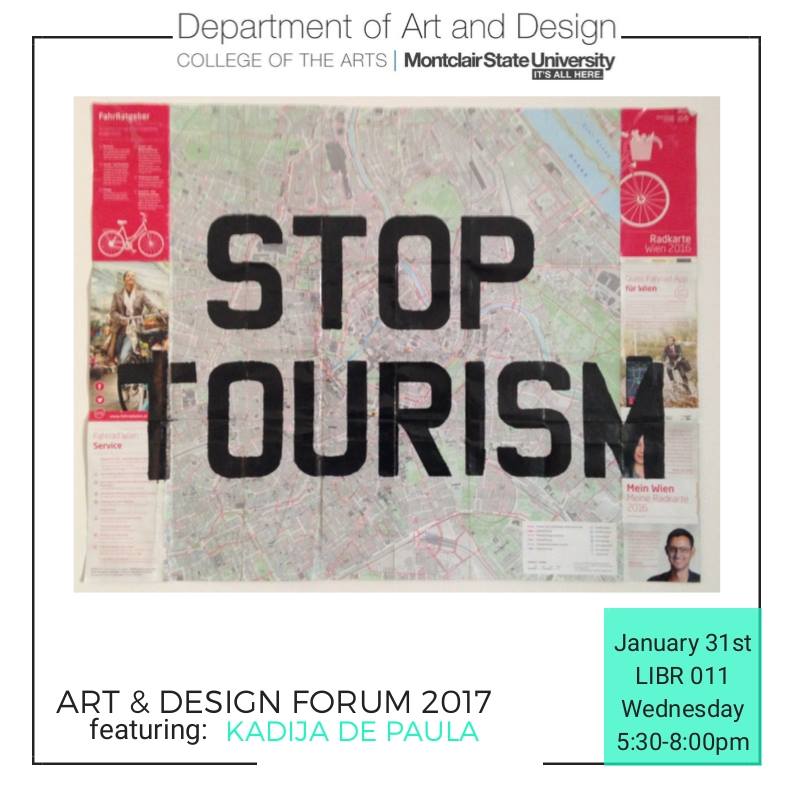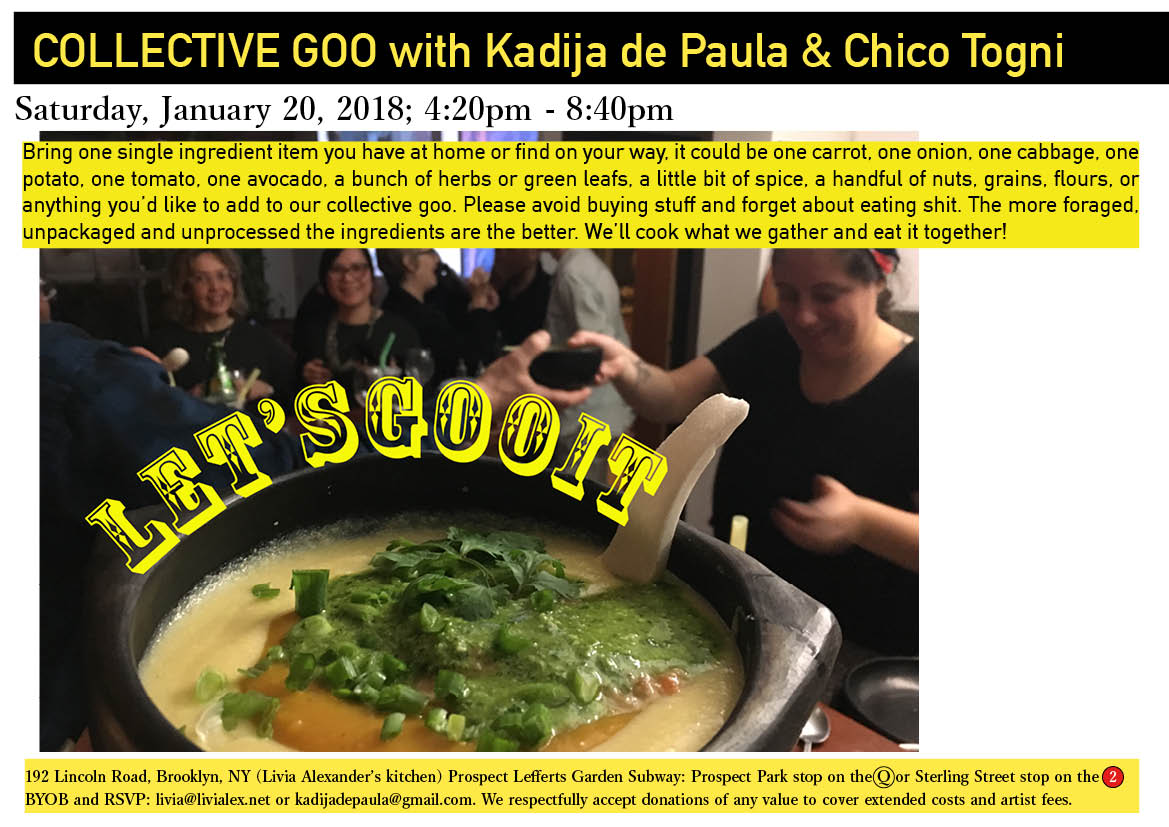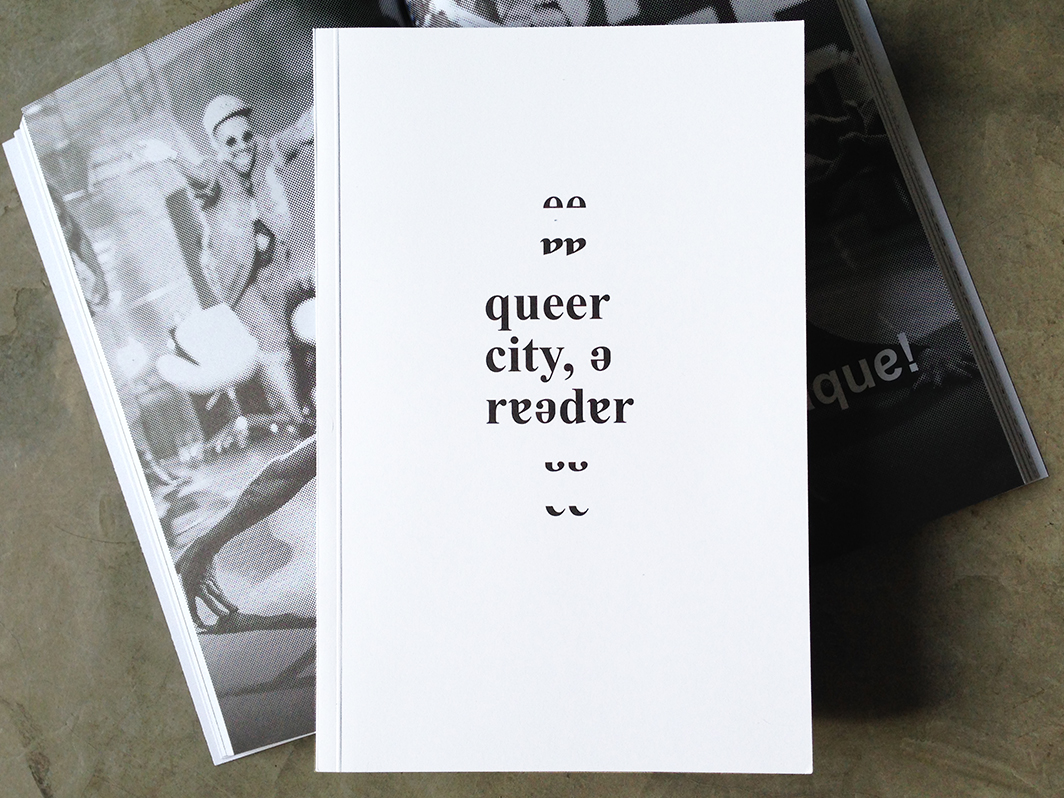 QUEER CITY: A READER' BOOK LAUNCH January 14, 2018 4:00 to 6:00 PM Bureau of General Services—Queer Division @ The Center 208 West 13th Street, Room 210, New York, NY, 10011, United States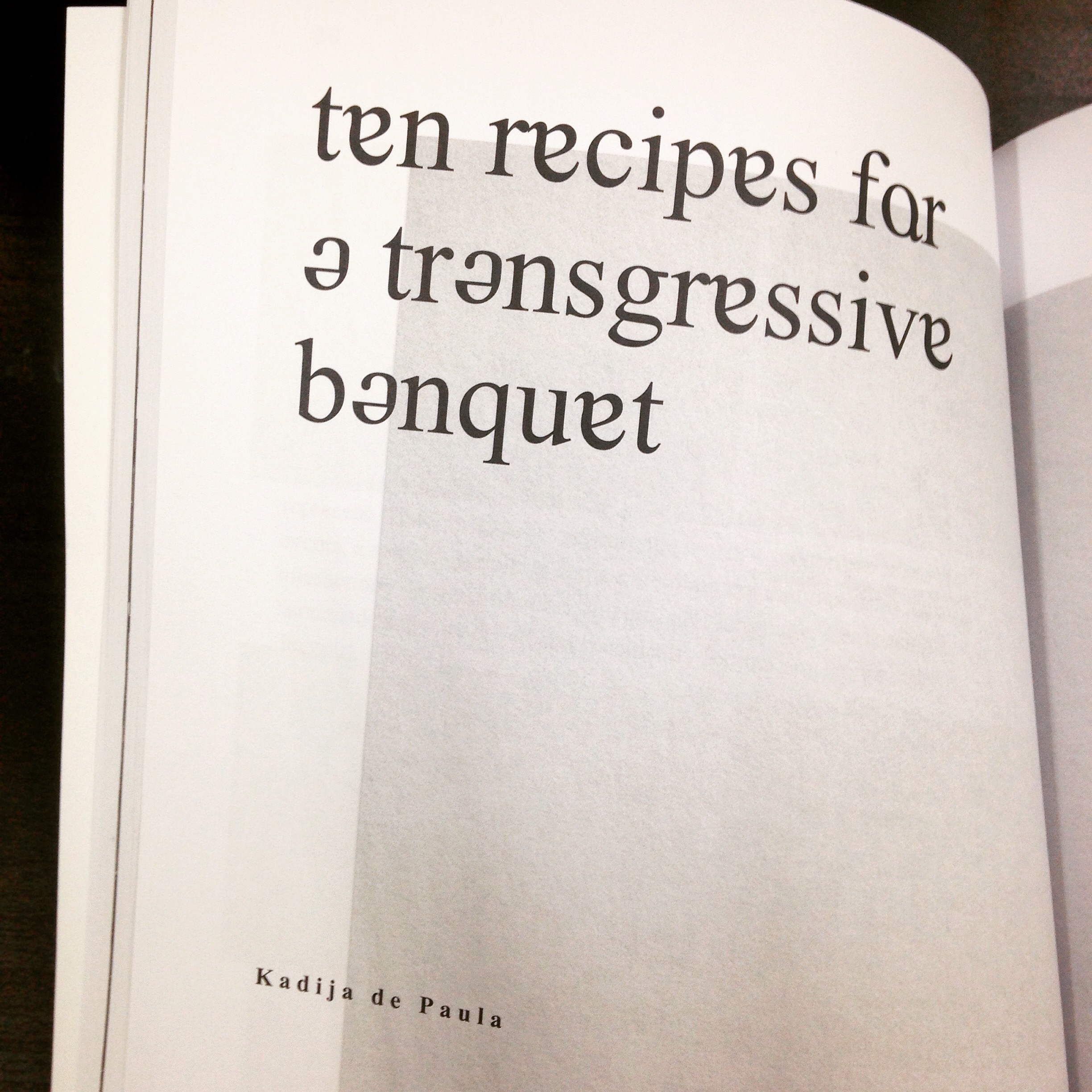 ART & DESIGN FORUM January 31, 2018 from 5:30 to 8:00 PM Montclair State University LIBR011 1 Normal Ave, Montclair, NJ, United States
COLLECTIVE GOO January 20, 2018 from 4:20 to 8:40 PM Livia Alexander's Kitchen 192 Lincoln Road, Brooklyn, NY 11225, United States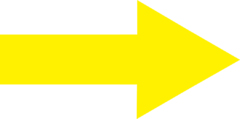 #NEWS!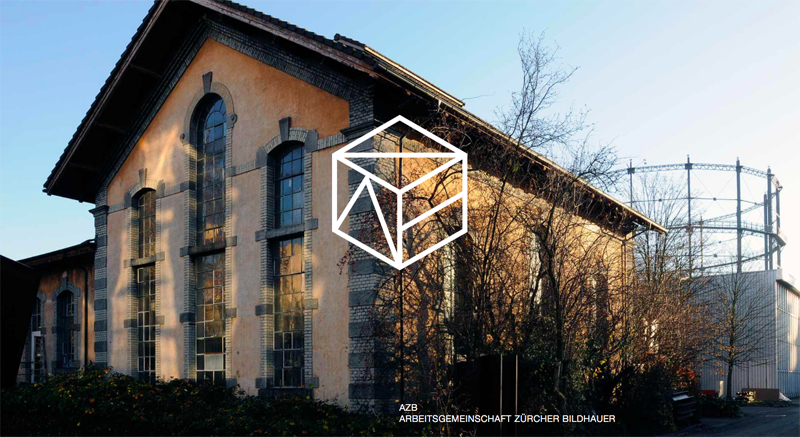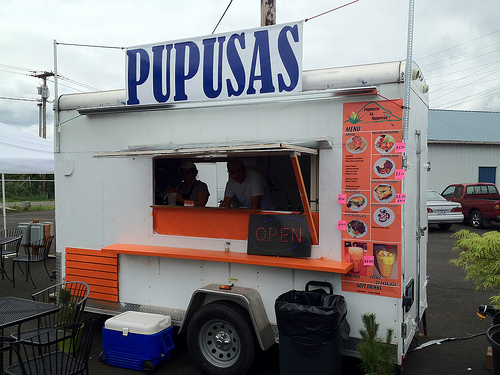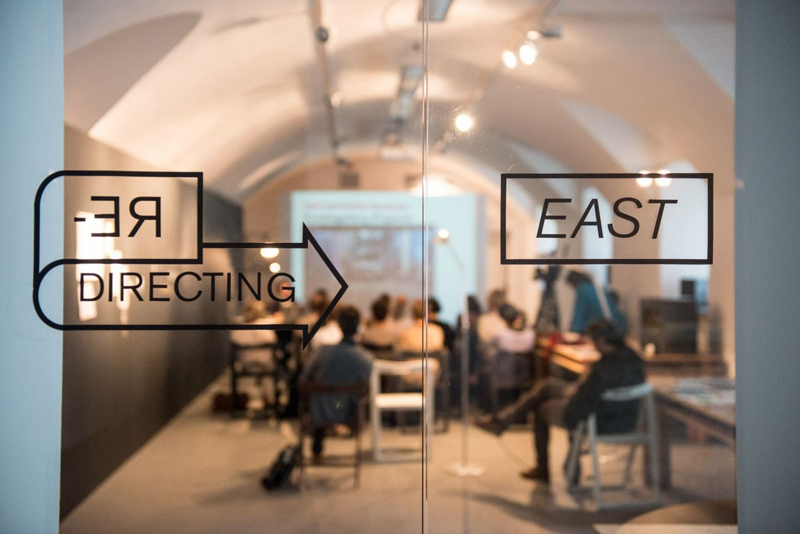 Kadija de Paula is one of the participants of the 2018 curatorial seminar Re–Directing: East Center for Contemporary Art Ujazdowski Castle, Warsaw, Poland
To wrap up Kadija de Paula & Chico Togni's residency at Lanchonete.org there will be PUPUSA NA PAIM Saturday March 3rd from 11am to 3pm at Bar do Tracísio, Rua Paim 235, loja 3, São Paulo, Brazil
From March to June 2018, Kadija de Paula & Chico Togni are in residency at AZB Gastatelier, Schlieren - Arbeitsgemeinschaft Zürcher Bildhauer, Switzerland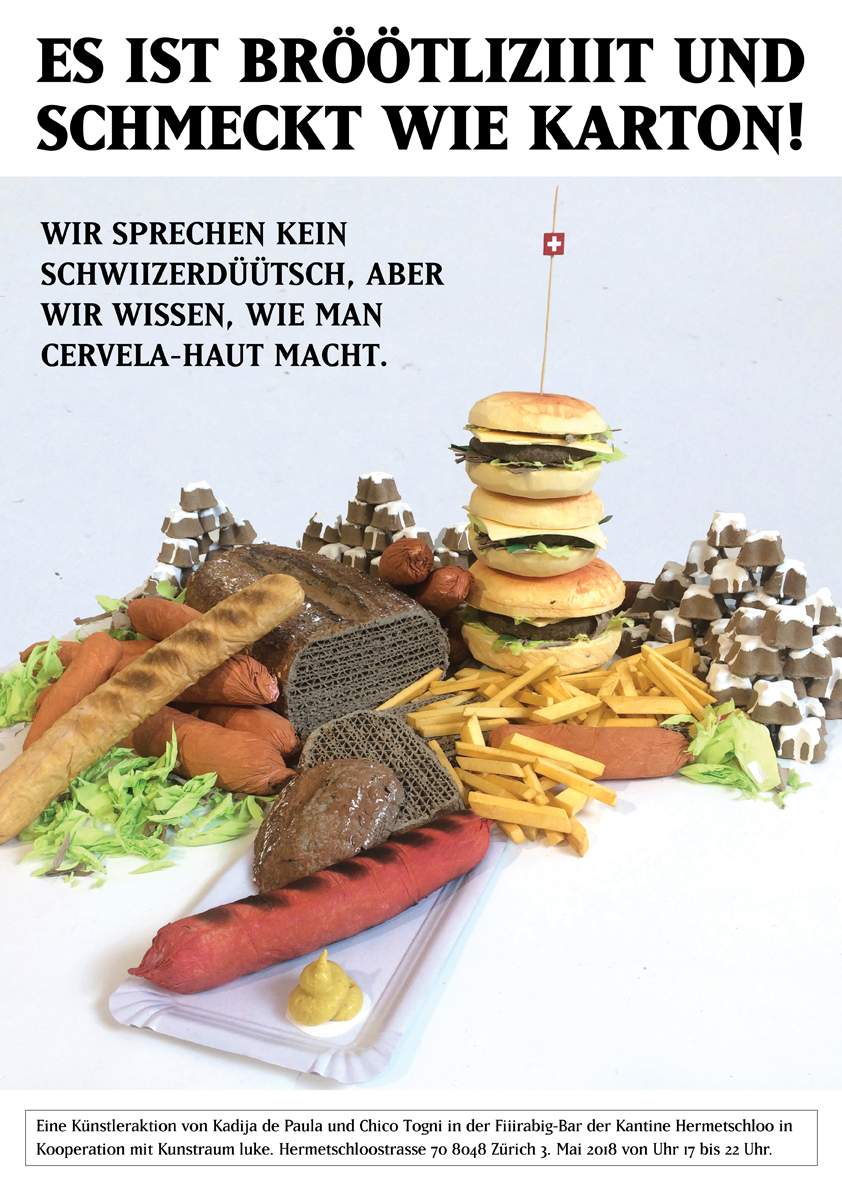 Happening at Kantine Hermetschloo Fiiirabig-Bar in a cooperation with Kunstraum Luke Hermetschloostrasse 70 Zurich 8048, Switzerland
KOMBOROSKA Free Food Für Alle will be launched on May 12th 2018, from the AZB Skulpturenplatz most precisely from 47.40351ºN 8.463606ºE with expected time of entrance in the stratosphere at 4:20 pm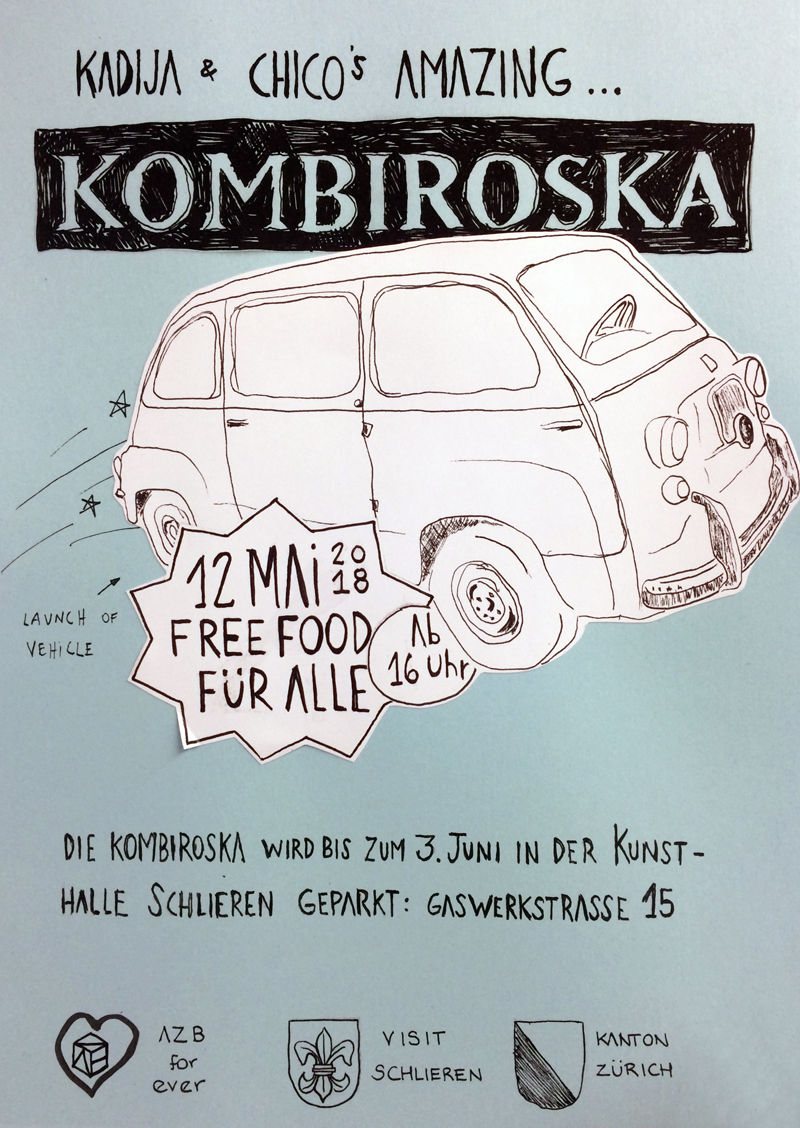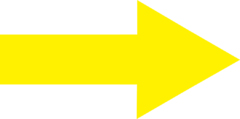 #CV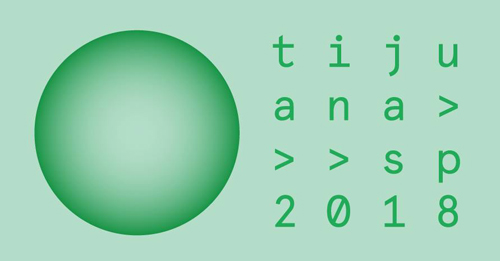 Kadija de Paula and Chico Togni are part of Feira Tijuana SP 2018 at Casa do Povo on August 25 and 26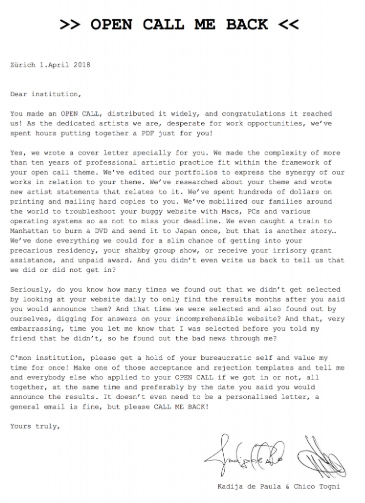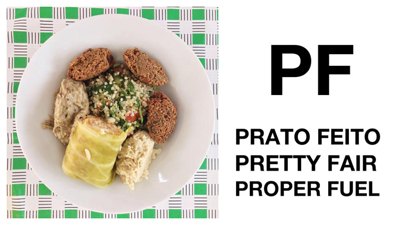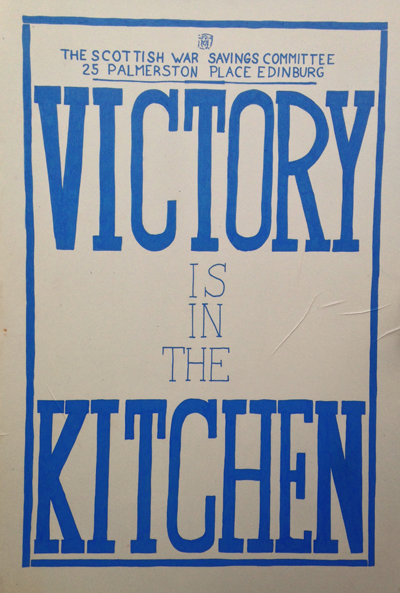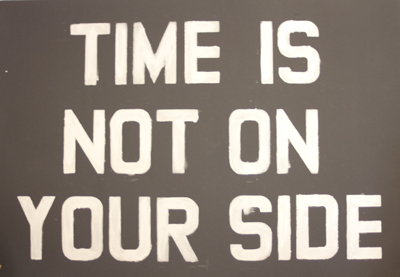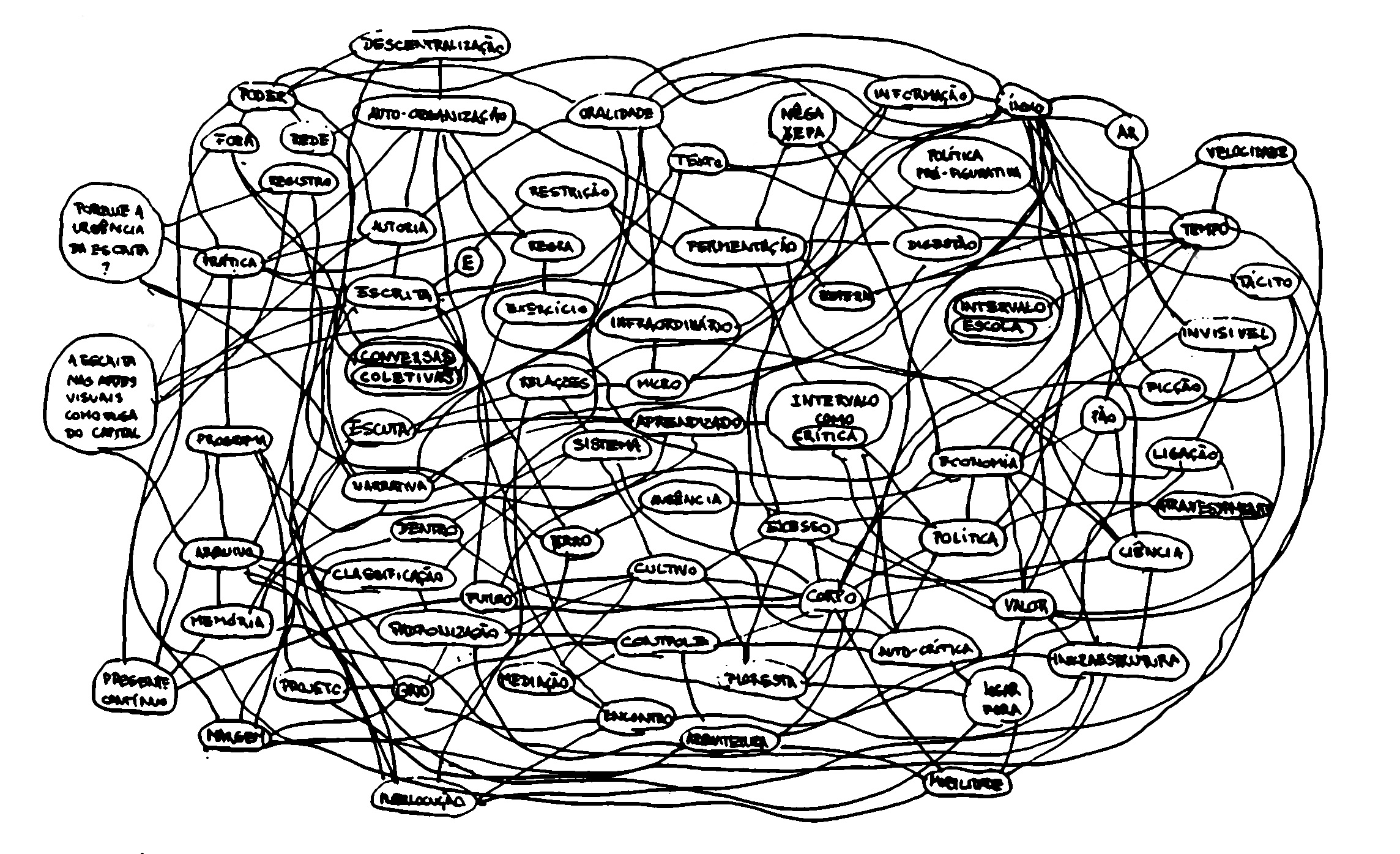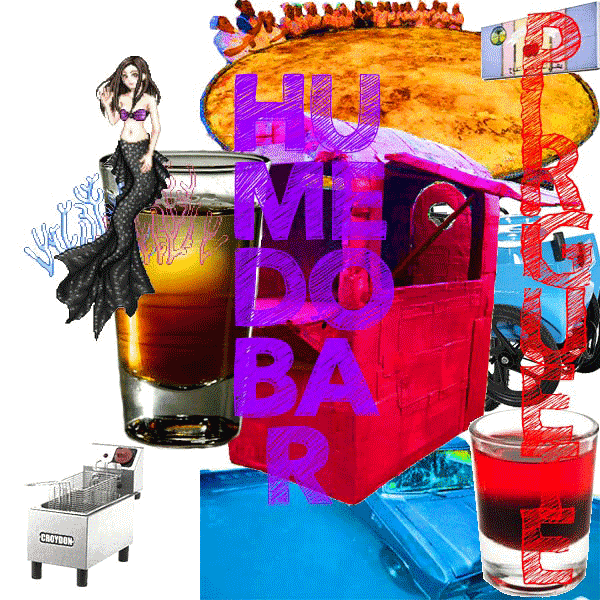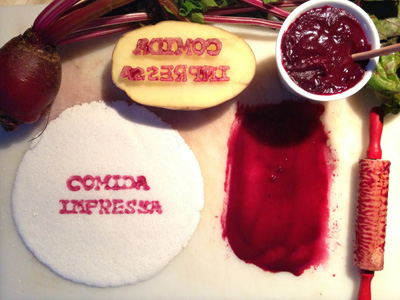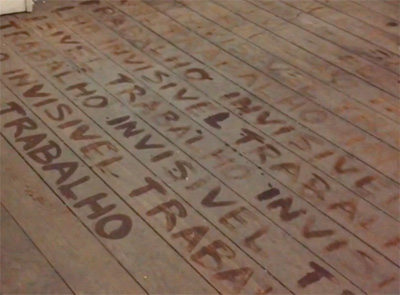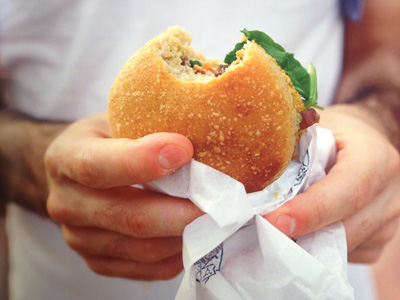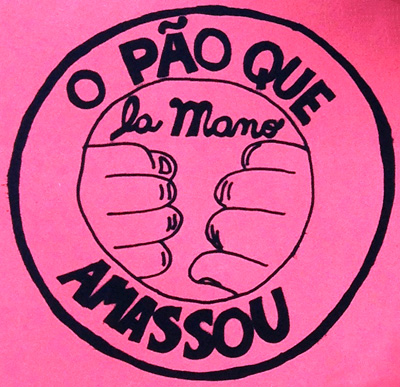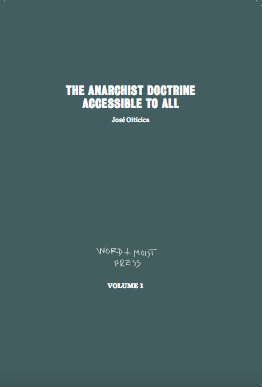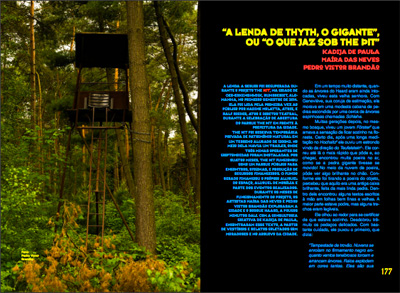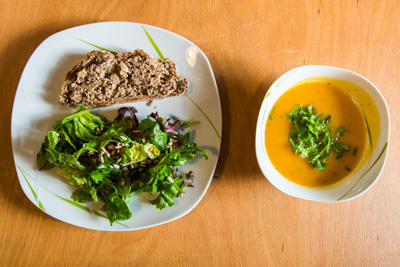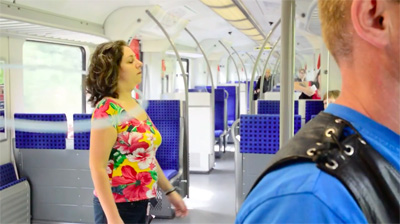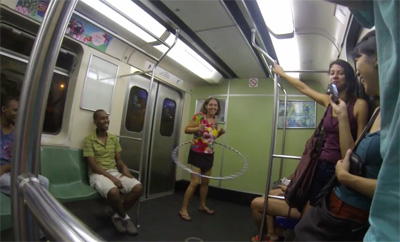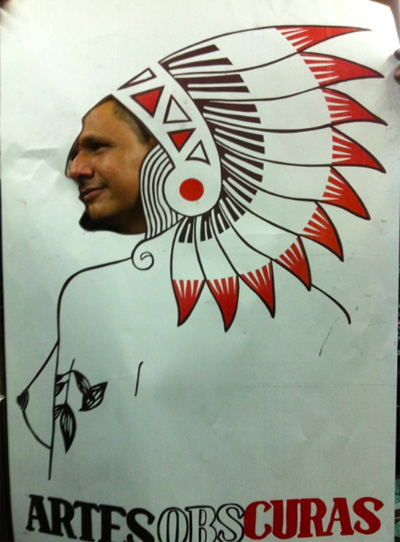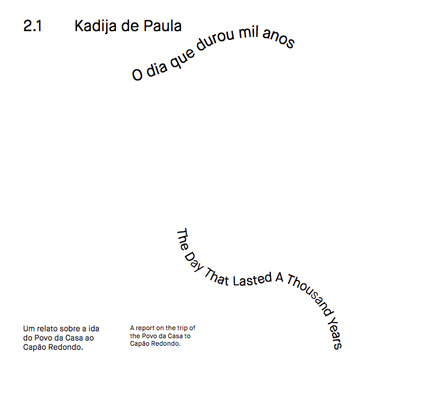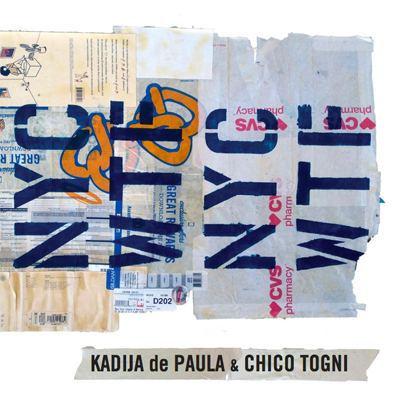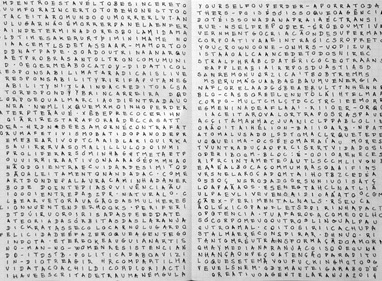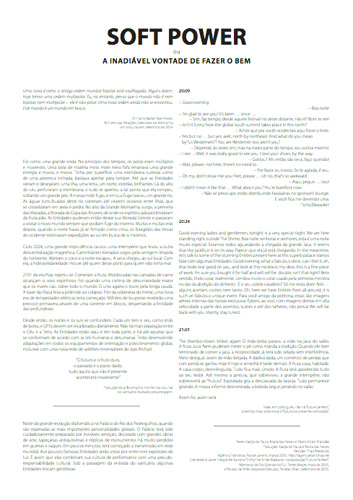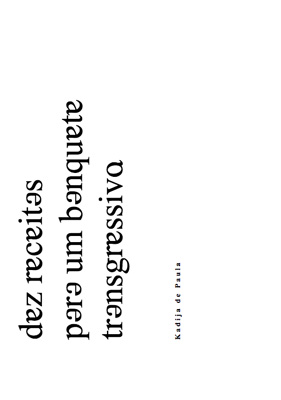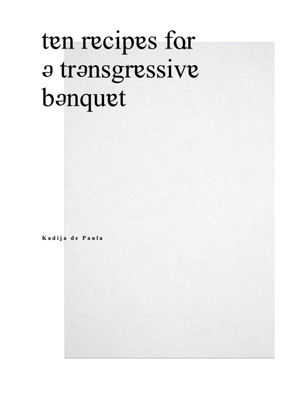 #PDF

Kadija de Paula and Chico Togni will present RIEN NE SE PERD, RIEN NE SE CRÉE from November 15 to 18 from 12:00 - 18:00 culminating on a collective free meal on Sunday the 18th from 14:00 - 19:00 at La Grenette, Place du marché Vevey, Swtzerland.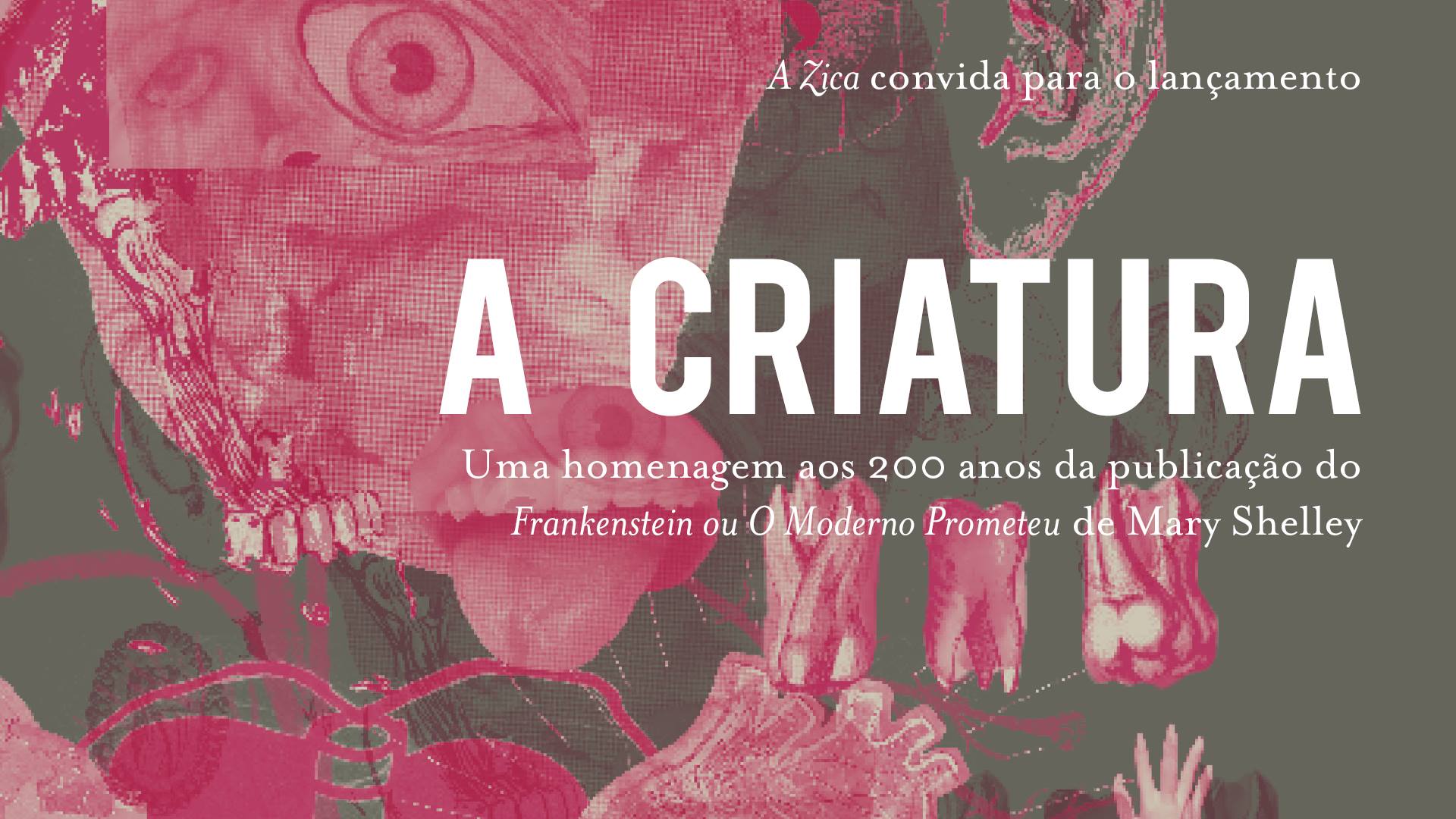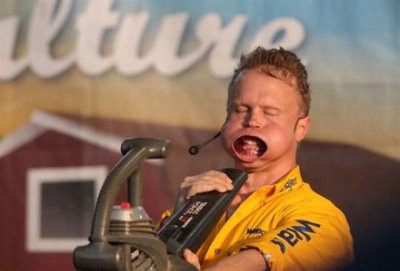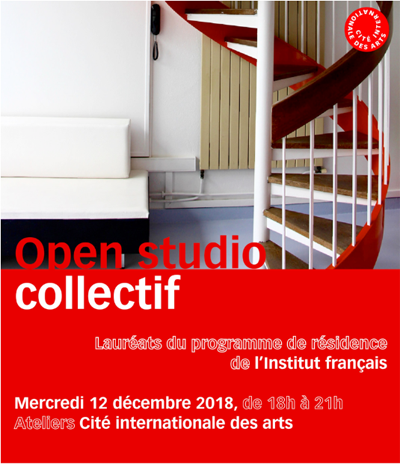 kadija de paula & chico togni present "bar" mardi 11 décembre à 21h juste après le concert de Lady Apoc mercredi 12 décembre à18h avéc Zone Franche et dans le cadre des Open Studio Collectiff des Lauréats Institut français dans le Café des Arts de la Cité International des Arts 18 Rue d'Hôtel de Ville 75004 Paris, with the support of the Canada Council for the Arts.
Kadija de Paula is part of A Criatura, by A Zica Editora, an homage to the 200 years of the publication of Mary Shelley's Frankenstein or the Modern Prometheus. Launch: December 16th from 14hrs as 20hrs at
Casa Juta Rua Almandina, 56, 31010-080 Belo Horizonte.
Le janvier 6 Kadija de Paula présentera son travail à partir de « The tragedy of the leaf blower : an annotated speech on the trap of hospitality », une réflexion sur l'économie de la production artistique face aux intitulés bien-pensants des programmes de résidences. Dimanche, 19:30hrs 166 rue de Bagnolet, Paris.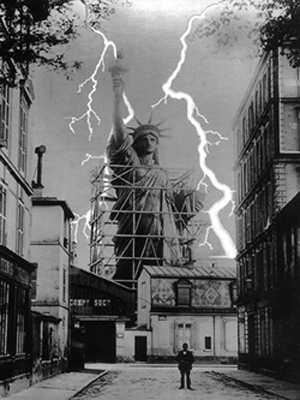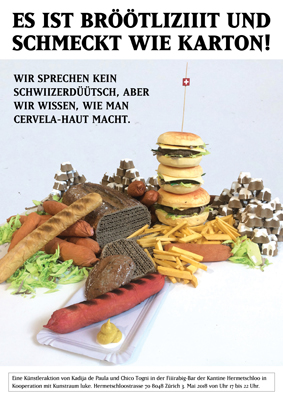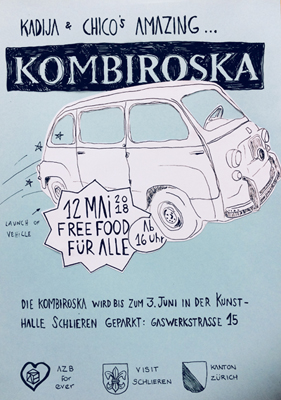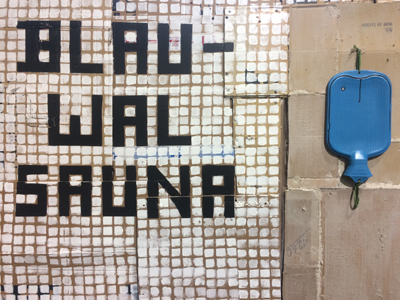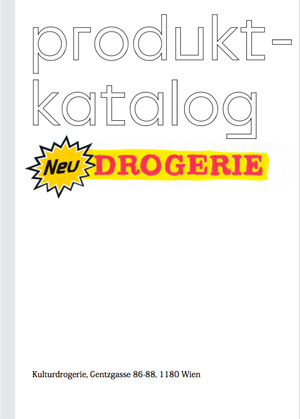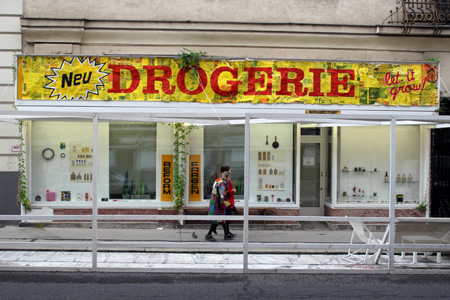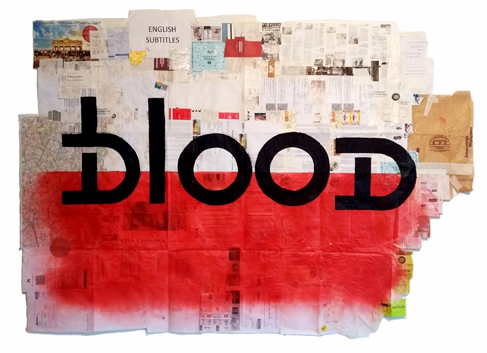 From June 25 to November 8, 2020 Kadija de Paula & Chico Togni present their K+C LEGENDARY ZERO WASTE KITCHEN ENSEMBLE & CO. as part of the Zero Waste exhibition curated by Hannah Beck-Mannagetta and Lena Fließbach at the Museum der bildenden Künste Leipzig.
"The Maltfactory in Ebeltoft: brings firecracker international artists to the city." Kunten.nu reportage featuring Kadija de Paula, Chico Togni, and Nicholas Grafia, by Lau Barnkob Lehrmann Janurary 16, 2020, Denmark.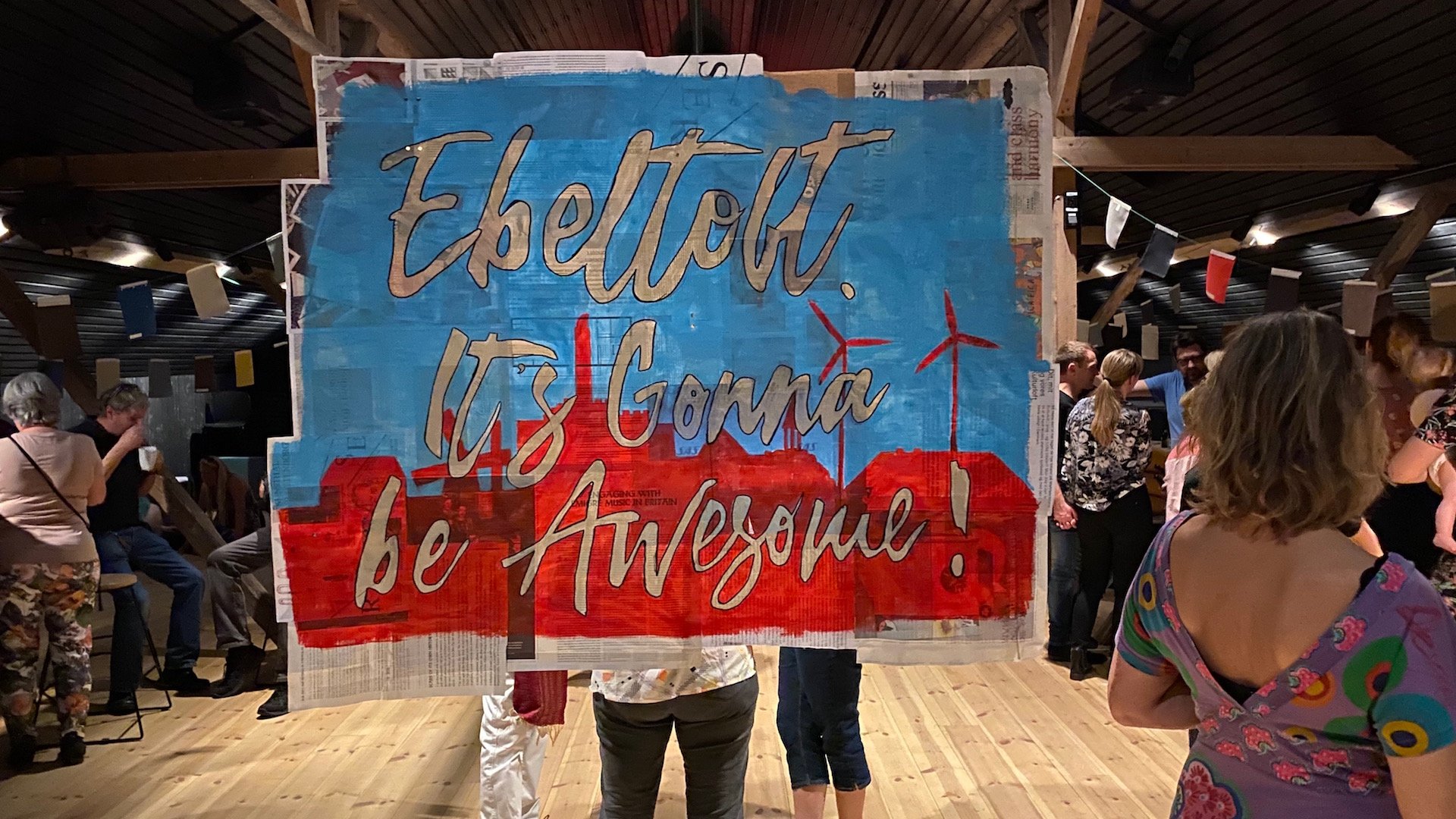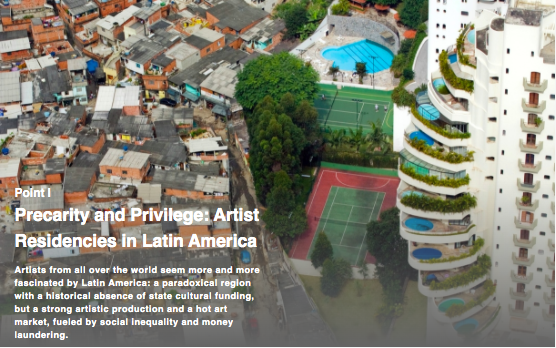 now at CLABO, the online magazine of the Taiwan Contemporary Culture Lab, with the article Precarity and Privilege: Artist Residencies in Latin America

"The Imaginary Land: Convergence Taiwan / Latin America" an online conversation and publication hosted by 竹圍工作室 Bamboo Curtain Studio in collaboration with Taipei Artist Village.